Pty Ltd Company Constitution Agreement
Company Constitution Template
A 'Proprietary' means 'private', and is the most popular for small businesses, to hold investments and to act as a trustee for private trusts. The 'Pty Ltd' stands for 'Proprietary Limited', and is the most common form of company.
This Pty Ltd Company Constitution Agreement Provides for:
A single Director and single Secretary, or
Board of Directors with a Secretary;
Shareholders holding one Class of share;
Limited Liability
The Proprietary Limited Company Constitution Agreement for the Company needs to be retained with the Company Records.  This download includes:-
This Constitution Template includes:-
1      Definitions.
2      Interpretation.
3      Adopting this Constitution.
4      Legal Capacity.
5      Amending the Constitution.
Structure of Company.
6      Name of the company.
7      Proprietary Company.
8      Directors, Number and Appointment
8.1       Appointment and Role.
8.2       Delegation.
8.3       Number of Members.
8.4       Death or Incapacity of Director
8.5       Subsequent Directors.
8.6       Tenure.
9      Disqualification of Directors.
10        Vacancies.
11        Removal from Office.
12        Cessation and Resignation of Office.
Directors Role, Power and Entitlements.
13        Directors Powers.
13.1     Exercise of Powers.
13.2     Negotiable Instruments.
13.3     Directors Employment
13.4     Remuneration of Directors.
13.5     Remuneration of Directors for Extra Services.
14        Declaring Conflicts of Interest
15        Alternate Director
16        Attorneys of Directors.
17        Committee of Directors.
18        Managing Director
19        Governing Director
20        Secretary.
Meetings of Directors.
21        Calling and Notification of Meetings.
22        Quorum and Chairperson.
23        Proceedings.
24        Use of technology.
25        Written Resolutions.
26        Minutes.
27        Meetings of Committee of Directors.
28        Validity.
Meetings of Members.
29        Calling and Notification of Meetings.
30        Quorum..
31        Chairperson.
32        Chairpersons Proceedings.
33        Proxies.
34        Minutes.
35        Single Member Company.
Members and Shares.
36        Number of Members.
37        Issuing Shares.
38        Classes of Shares.
39        Class "ORD" "ORD1","A", "B", "C" and "D".
40        Class "E".
41        Class "F".
42        Class "G".
43        Class "H".
44        Class "I".
45        Class "J".
46        Redeemable Preference Shares.
47        Offering to Sell Shares Publicly.
48        Limit on Number of Shares Issued.
49        Issue Price.
50        Share Certificate.
51        Recognition of Interests in Shares.
51.1     Recognition.
51.2     Registered Holder to be Treated as Absolute Owner
51.3     Joint Holders of Shares.
52        Increasing and Reducing Capital
53        Variation of Rights.
54        Partly Paid Shares.
55        Transfer of Shares.
56        Pre-emption for Existing Members on Transfer to Shares.
57        Ownership on Death or Bankruptcy.
General Meetings.
58        Annual General Meeting.
Calls and forfeiture of Shares.
59        Calls and their Notification.
59.1     Notice.
59.2     Non Payment of a Call
59.3     Action to recover called money.
59.4     Disposal of Forfeited Share.
59.5     Cessation of Membership and Liability.
59.6     Forfeiture of Shares.
Profits and Dividends.
60        Profit Reserves.
61        Dividends.
61.1     Terms of Issue.
61.2     Payment
62        Interim Dividends.
63        Right of set off and Method of Payment
64        Capitalisation of Profits.
Company Administration.
65        Notices.
66        Company Seal
67        Witnessing documents without the seal
68        Accounting and Other Records.
69        Auditor
70        Winding Up.
71        Rights of Members on Winding Up.
72        Division of Assets.
73        Loans.
Indemnities and Miscellaneous.
74        Indemnities and Lien.
75        Indemnity.
76        Payment of Costs.
77        Limit of Indemnity.
78        Contract of Insurance
79        Confidentiality.
Company Constitution Template includes a Company Resolution adopting the Constitution and Commentary on Company Resolutions and procedure.
Company Constitution Template is approximately 48 pages in length
Precedents Online sells legal documents to the legal profession in Australia. The online legal documents are supplied by Kalde Legal Pty Ltd. Most of the copyright in the works available on this site vests in Kalde Legal Pty Ltd and the documents themselves have been created by practising lawyers.
Legal precedents sold on this site are available for immediate use.  Precedents shown on this site have been drafted by practicing lawyers and kept up to date with changes in the law.
Precedents Online. Powered by Kalde Legal.
Great service. Fast response and a good price.
Easy to follow the download procedure.  
Would definitely use again.
Jim - Director - Domain Tax Accounting
Looking forward to purchasing more precedents as it's a great service for a small legal practice just starting out.
Maree Stuart - Solicitor
I have been using Precedents Online for quite some time now for all my family wills, trusts and also when I started my business up with shares and found the documents very helpful.  I also was able to get immediate response to any questions I had relating to those downloads.  Love how easy it is.
John Eussen - Eussen Living Pty Ltd
I have used Precedents Online since starting up my business over 5 years ago.  There are many documents I was able to download and use to help with the start and running of my online business.
Amanda King - By The Horns
I have found Precedents Online to be very useful for my business.  I have also used them for personal legal documents.  Simple and easy to use.  I don't have to fill out any forms or subscribe.
Alan - Promoworld
A Public Company Constitution Agreement differs from a Proprietary Limited Company by being able to have more than 50 shareholders.
The Difference Between an Ordinary Resolution and a Special Resolution.  An ordinary resolution is refers to a resolution, passed by the members of the company by a bare majority. … There are two types of resolutions, which is needed to be passed in different situations, they are an Ordinary Resolution and Special Resolution.
A Company Resolution Agreement is a formal way in which a company can note decisions that are made at a meeting of company members. There are two types of resolutions: ordinary and special. Under the Corporations Act 2001, most of the decisions that affect a company need to be made by a resolution.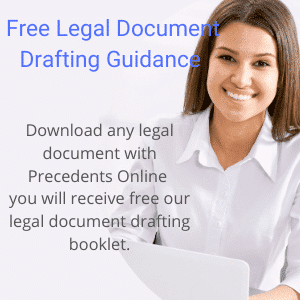 Why Choose Precedents Online
Money Back Guarantee.
Immediate attachment of the download with your confirmation email of purchase.
Word Document - Download save, edit and reuse as you require.  No Memberships or Subscriptions Required.
FREE Legal Drafting Booklet to guide you with drafting your legal documents.
Document Review Service by Lawyer.  Contact us for further information.
Cant find what you are looking for?  Search or Simply Contact us.
Contact US
support@precedentsonline.com.au