employment contract
Employment Contracts Template Australia – + Free Sample covers all aspects of law including: letter confirming employment, deed of release on termination.
Employment Contract Template
Employment Contracts Template Australia – + Free Sample covers all aspects of law including: letter confirming employment, deed of release on termination.
One of the first things a good employment contract  will cover is a clear description of the position and duties of the employee. For employees however, it is also a good idea for that person to have a clear understanding in that Employment Contact pertaining to the employees job description, duties, salary and benefits.
Scroll down to see more. See also Industrial Relations.
Employment Contract  
Employment Contract  set out as a Deed, with introduction and operative part.
Includes:
Interpretation

Employment, Duties, Obligations

Term

No Competition clause

Faithful service

Remuneration

Expenses

Annual, Long Service, Sick Leave

Termination

Return of company property after termination

Post-termination competition restrictions

Notices

Whole agreement

Proper law

No approaches to employees or directors of the company

Severability
6 pages long.
Precedents Online sells legal documents to the legal profession in Australia. The online legal documents are supplied by Kalde Legal Pty Ltd. Most of the copyright in the works available on this site vests in Kalde Legal Pty Ltd and the documents themselves have been created by practising lawyers.
Legal precedents sold on this site are available for immediate use.  Precedents shown on this site have been drafted by practicing lawyers and kept up to date with changes in the law.
Precedents Online. Powered by Kalde Legal.
Great service. Fast response and a good price.
Easy to follow the download procedure.  
Would definitely use again.
Jim - Director - Domain Tax Accounting
Looking forward to purchasing more precedents as it's a great service for a small legal practice just starting out.
Maree Stuart - Solicitor
I have been using Precedents Online for quite some time now for all my family wills, trusts and also when I started my business up with shares and found the documents very helpful.  I also was able to get immediate response to any questions I had relating to those downloads.  Love how easy it is.
John Eussen - Eussen Living Pty Ltd
I have used Precedents Online since starting up my business over 5 years ago.  There are many documents I was able to download and use to help with the start and running of my online business.
Amanda King - By The Horns
I have found Precedents Online to be very useful for my business.  I have also used them for personal legal documents.  Simple and easy to use.  I don't have to fill out any forms or subscribe.
Alan - Promoworld
A Letter Confirming Employment + Schedule is great If  you're a boss or employer, a proof of employment letter, also known as an employment verification letter, is a form of formal correspondence.
Employment Contract Agreement for a Business Development Manager (BDM) with incentives for performance.
This is a detailed confidentiality deed between a company and employee, including:
Intellectual property clause requiring all original works and inventions to be signed over to the employer company.
Restraint of trade clause imposing restrictions on the employee's use of confidential information, and enforceability provisions.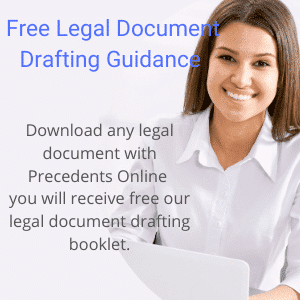 Why Choose Precedents Online
Money Back Guarantee.
Immediate attachment of the download with your confirmation email of purchase.
Word Document - Download save, edit and reuse as you require.  No Memberships or Subscriptions Required.
FREE Legal Drafting Booklet to guide you with drafting your legal documents.
Document Review Service by Lawyer.  Contact us for further information.
Cant find what you are looking for?  Search or Simply Contact us.
Contact US
support@precedentsonline.com.au